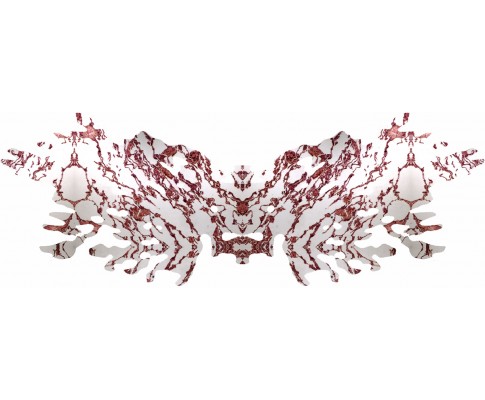 Salisbury Avenue - Winfield
Description:
Inkjet Print on Paper - Salisbury Series - Edition 1/5
Materials:
Inkjet Print on Hahnemühle German Etch 310gsm
Size:
Height 60cm x Length 120cm
Weight:
Approx. 300gm
Shipping:
Rolled in Tube via Australia Post in Australia - Handling with Cotton Gloves Only
Availability:
In Stock
Price: $1,200.00
Ex Tax: $1,200.00
My work begins with old medical journals, MRI scans and maps. Old, redundant and anatomically dubious illustrations are redrawn in pencil and combined with representations of man-made and natural systems, such as maps and diagrams. I am motivated by affinity between imaginative representations of the body and images of man-made and natural systems. This affinity leads to a single mode of representation in which the body and man-made and natural worlds can be seen as a single but multilayered system of imaginative representation. Since all representations are both the presence and the absence of what is represented, my single, multi-layered system of imaginative representation is also a single system of presence and absence.
The presence of an imaginative body is combined with the presence of a system. What is absent from the body is fulfilled by the presence of the system and likewise what is absent from the system is fulfilled by the presence of the body. The system of representation in presence and absence shows that locales, places and territories are imaginatively bound to bodies and the extension of bodies into the world is fundamental to the imaginative process of inhabitation. Bodies and territories are thereby layered in what philosophers call "becoming."
I use the images of body parts, maps and other systematic representations as formal compositional elements, actual maps of city transport systems are drawn and interwoven with the imagined and realistic images of body organs, creating an imaginary system of networks and relationships. The result is a tangle of arteries and veins that reveal hybrid systems of movement and the body in the world.
Salisbury Avenue Series
In 2008, I received an Australian Council for the Arts Grant. With this funding I was able to continue my on-going investigations into the interface between the human body and the natural world. These ideas were originally based on research made into the Renaissance idea of the 'microcosm and macrocosm': that the structure of the human body replicates the patterns found in nature. By scaling up the image of the liver, for example, it begins to mirror the formal structure found in other natural phenomenon. This act of enlargement turns one familiar object into another equally familiar; from anatomical to entomological. This series of prints are looking at shadows in the street and replacing them with images taken using a electron micro scope.
Lisa Jones 2014
Write a review
Your Name:
Your Review:
Note: HTML is not translated!
Rating:
Not for me
Love it!
Enter the code in the box below:
By sending this review, you agree to abide by Noella Lopez Gallery Privacy Policy and Terms and Conditions.