7 ARTISTS - 7 ARTWORKS - 7 STORIES - JOSHUA PARRY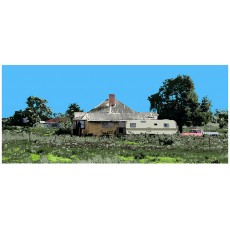 IT'S ART MONTH!
Each Artist has picked one Artwork and shares its Story with us. Enjoy!
Commitment by Joshua Parry
I came across this house when I was driving through Menindee last time I was out there. I stopped the car and took a picture of it.
It's a harsh isolated environment. However, the people who lived in that house built a house, raised their children and established their lives there. They were part of a community who did the same.
It made me consider to what we commit ourselves to in life: our commitment to our partners, loved ones and family as well as the commitment to building a life for ourselves and family, our jobs, our passions and ideals, and all that we need to do to get ourselves there.
Joshua Parry 2015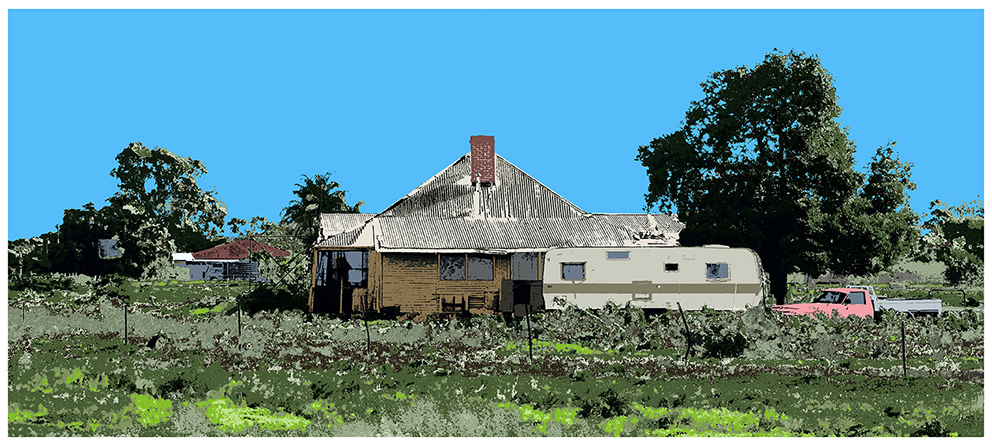 0 Comments To "7 ARTISTS - 7 ARTWORKS - 7 STORIES - JOSHUA PARRY "
Write a comment
Your Name:
Your Comment:
Note:

HTML is not translated!
Enter the code in the box below:
By posting this comment, you agree to abide by Noella Lopez Gallery Privacy Policy and Terms and Conditions.