"Depth" Screen Print by Joshua Parry - Reviewed by N.LOPEZ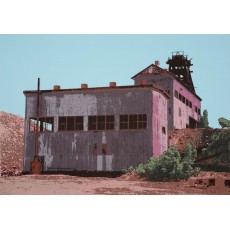 Joshua's works have long been inspired by mining activities and their surrounding landscapes. The show I curated in 2005 "Transparere" at COFA included some of his etchings. He already had selected this earthy deep colour palette reminiscent of the colours of the soil, the sky, the lakes, the mining buildings and machinery found in those areas. The etchings were more abstract in nature, using the transparency of the etching print process to allow room for imagination and interpretation.
With "Depth" and his current screen prints series, Joshua explores the real world with a touch of humour, nostalgia, a sense of loss, romanticism and a hint of harsh reality. His "postcards" of the outback are not leaving much to the imagination. The landscapes are still, eternal, peaceful, beautiful, sometimes eerie and unpredictable. The colour palette reminds me of Mungo, Kinchega Lake and the areas surrounding Broken Hill. I can almost smell the soil and the isolation of these places and also sense the peacefulness and energy of that land. Sometimes it gets interrupted by the giant extractor and other machinery abandoned or left idle as a symbol of the human presence and its desire for control, abandoned cars in an unforgiving landscape and unlikely place to live in.
In "Depth" the eeriness and the isolation of the rusty building are palpable. Abandoned place? Or simply eroded by the harsh weather conditions? Joshua captures both and leaves us guessing. Yet we can sense the rust, the dust, we can hear the wind through the roof and open windows. Although the landscapes can exude a sense of desolation, the artist brings to each of his artworks a richness, a unique recognition, and a delicate understanding of the harmony of these places. He shares his love for these places generously.
Noella Lopez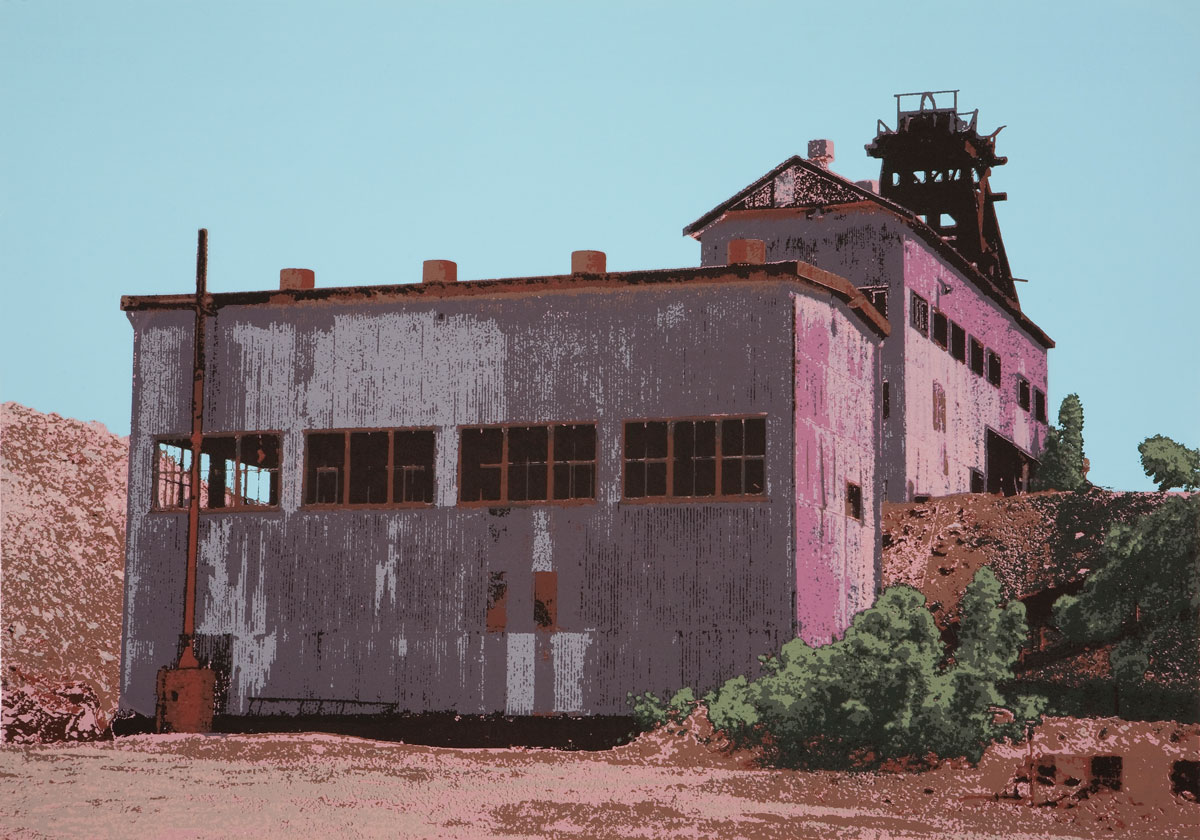 0 Comments To " "Depth" Screen Print by Joshua Parry - Reviewed by N.LOPEZ"
Write a comment
Your Name:
Your Comment:
Note:

HTML is not translated!
Enter the code in the box below:
By posting this comment, you agree to abide by Noella Lopez Gallery Privacy Policy and Terms and Conditions.