Marianne Cara and Art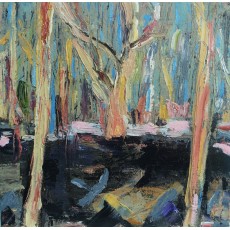 Marianne Cara's Thoughts on Art
Art is Important Because...
Because it provides a unique window to the world! Art is a way of making and communicating meaning through imagery. When one allows themselves to be taken away on a truly inspiring journey – not only as an artist but also through experiences of teaching, I have found that art can be incredible and life changing. Art is also a catalyst for change and may provide ideas to the audience otherwise not encountered.
Art is specifically important to me because it allows me to express my ideas, feelings and experiences in visual form and with imagination, enjoyment and a sense of fulfilment.
In a document published by the Arts Council of England, "The Value of Arts and Culture to People and Society" – a particular quote sums up my feelings towards Art. …."When we talk about the value of arts and culture, we should always start with the intrinsic – how arts and culture illuminate our inner lives and enrich our emotional world. This is what we cherish."
Three Words that Best Describe Art....
Transforming, Challenging, Emotional
Practising my Art is....
Challenging sometimes and I love that!! The creative journey can be an incredible and yet a frustrating one. To become immersed in one's Art with so many different ideas, can spark such a fascinating journey that every waking moment is immersed with thoughts of what comes next!
Discovering New Art is...
Like a breath of fresh air!! Discovering new ways of looking and responding to Art – be open to new concepts and ideas. For me discovering new art such as artworks that encompass new media technologies, digital art, animation and virtual art can be so inspirational yet quite daunting, as I have not delved into this artistic realm myself.
Last year, I attended Japanese Artist Tabaimo's 'Mekurumeku' exhibition at the MCA, Sydney, I was so taken by her ambitious video installations which I found amazingly beautiful and surreal.
Enjoying Art (being surrounded by Art) in my Home is....
Quite important to me. As a child I was surrounded by Art as my uncle was an artist and was constantly painting murals in our house (They are still there). I look forward to changing artworks every now and then when the mood takes me – I wish I had more wall space to hang more artworks as finding enough space to show my art is a challenge. Not only do I hang my artworks, but I also have collected some fantastic works from emerging artist friends which surround me too. Art is a talking piece and I am constantly being asked about the works.
Marianne Cara 2016
0 Comments To "Marianne Cara and Art"
Write a comment
Your Name:
Your Comment:
Note:

HTML is not translated!
Enter the code in the box below:
By posting this comment, you agree to abide by Noella Lopez Gallery Privacy Policy and Terms and Conditions.