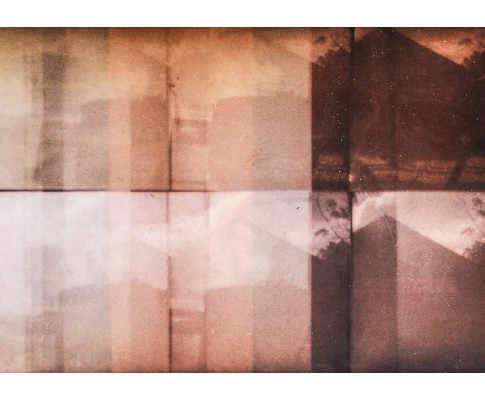 Assimilate
Artist:
Sam Heydt
Description:
Photograph - Seismographs Series - Edition 2/4 + 1 Artist's Proof (Not for Sale)
Materials:
Pigment Print Face-Mounted on Acrylic
Size:
Height 100cm x Length 150cm x Depth 4cm
Weight:
Approx. 10kgs
Shipping:
Flat Packed in a Box via Courier in Australia - Handling with Cotton Gloves Only
Availability:
In Stock
Price: $6,500.00
Ex Tax: $5,909.09
Seismographs Series
Society is structured through language. Ideologically encoded through the use of semiotics, advertisements posit meaning through the relational system of signs. Ultimately, these binaries confirm the complicities of the medium and dismiss the fragile argument that photography is merely a tool of mimesis. The threat lies in the semiotic messages lacing the programs that seduce the masses into the realm of fantastic escapism and desensitisation. Arbitrary and insignificant objectives are semiotically spun and ingrained in the few that have the means to provoke change. The cultural phenomenology of consumerism and the disillusionment of the social psyche is a symptom of the media.
Sam Heydt 2014
Write a review
Your Name:
Your Review:
Note: HTML is not translated!
Rating:
Not for me
Love it!
Enter the code in the box below:
By sending this review, you agree to abide by Noella Lopez Gallery Privacy Policy and Terms and Conditions.