About
NOELLA LOPEZ GALLERY
A contemporary exciting online gallery with an innovative twist to love art, engage with art and artists, collect art and give gifts of art.
NOELLA LOPEZ GALLERY offers exposure in Australia and internationally to mid-career and emerging artists in all medias to collectors-buyers such as but not only to art aficionados and buyers, new collectors, established art organisations, interior designers and for corporate gifts. This commercial model is flexible in its collaboration with artists and the level of service available to suit individual needs and capabilities and will evolve with time.

This unique "art gallery-arts hub" model has emerged from Noella's love and passion for the visual arts, feedback she has received from artists over the years, technology changes online, her knowledge and understanding of this market, her background in business and strategic marketing, museums and arts organisations' communications and interactions with their audiences.

Noella chooses the artists and curates the artworks suggested from an entire body of work. This process ensures the adequate positioning and pricing of the artworks, as well as consistency and congruency in the quality and the integrity of the artworks chosen and offered to audiences.
THE BEST WAY TO ENJOY THIS ART GALLERY
The site has been conceived to offer an enjoyable, fluid, contemporary, accessible and interactive experience for anyone interested in engaging with contemporary art, develop or confirm their art preferences, start an art collection and buy art.
Like in a physical art gallery, you can choose to start wherever or however you want. You can start via the Home page and follow the Featured Artists or Featured Artworks pages to get an insight. You can also enter by any of the pages such as All Artworks and All Artists. Each artist has his/her own page. More detailed information about the Artists is also available in the For Curators page.
You can view each artwork with our special zoom for excellent details of brush strokes for instance. Details about the artwork are listed next to the image. The artist also shares insights about the particular series of work and sometimes their techniques. Noella Lopez is likely to have reviewed the artwork and we would love that you review it too. You can also follow and review the Blogs relevant to the gallery and the art world.
By creating an account in Login, you can subscribe to the E.Newsletter to keep updated of all news about the gallery, the artists and the artworks and you can check out the Stockroom if you wish.
Whenever you browse on the website, Login to allow you to Add to Your Collection any of the artworks you particularly like and connect to. As long as you log out before your leave the website, the artworks you have chosen will remain for your next session. Have fun!
LOVE Enjoy and appreciate unique and original curated contemporary art and artists online.
ENGAGE Learn about the artists and their art. Share and engage with the gallery, the artists and your friends.
COLLECT & BUY Start your own collection. Buy art you love. Buy unique gifts for loved ones. Buy for corporate gifts.
NOELLA LOPEZ GALLERY - ABN 36587522039 - PO BOX 2138 West Clovelly NSW 2031
Noella Lopez is also available for individual and consultancy projects CLICK HERE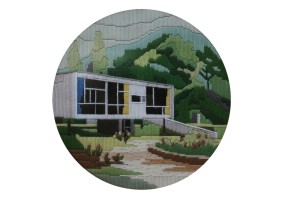 $1,950.00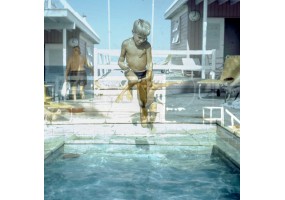 $7,500.00