7 ARTISTS - 7 ARTWORKS - 7 STORIES - CATERINA PACIALEO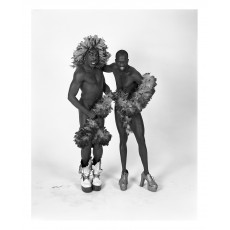 IT'S ART MONTH!
Each Artist has picked one Artwork and shares its Story with us. Enjoy!
Feather Boas by Caterina Pacialeo
Feather Boas came about very organically. I had the boys come in with just feathers. Deobia and Basil are very vibrant performers, highly energetically charged people. I met them in a club, saw them dancing on the floor and thought I need to photograph them! They had to be part of the Bold & Beautiful series! I went up to them, introduced myself, told them I wanted to photograph them and asked them to call me.
The following day they called and within a week they came to the studio in Surry Hills. We chatted about the series and got a feel for them. They were very keen! I came up with the concept of just bringing the feathers to the shoot. I wanted to keep it simple and let their self-expression shine through their being. It was a long meeting that afternoon. On the day of the shoot, they both rolled up to the studio fully charged and excited with all these feathers. I knew I was in for a fun session! Once the tests done, the lights adjusted, we were set to go. The clothes came off and there was no turning back! These boys where really funny, they were chatting amongst themselves and it was like I was watching a comedy. I had never laughed so much and so hard! It was so easy to photograph their true sense of self, being expressive and not afraid to show it. Bold & Beautiful they are!
Caterina Pacialeo 2015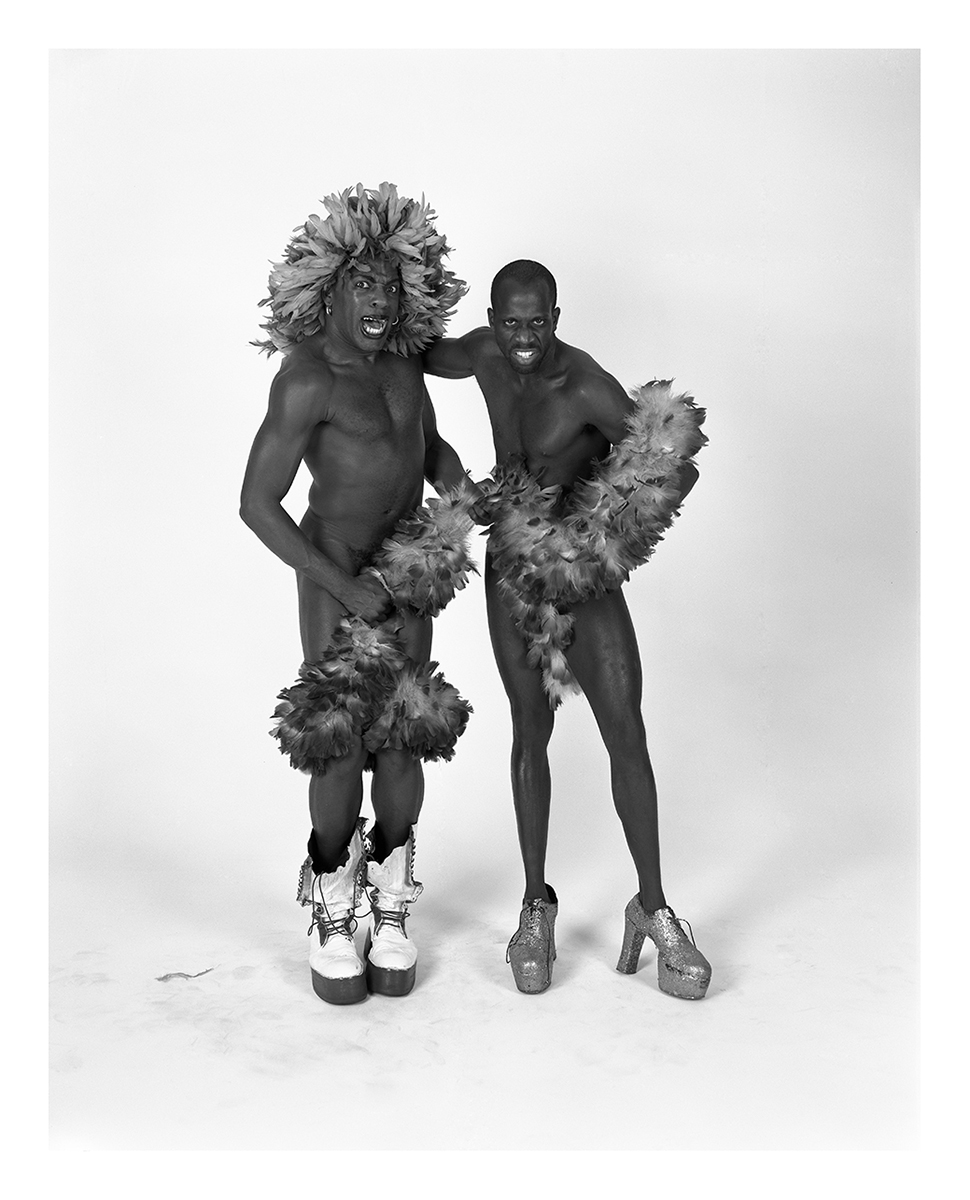 0 Comments To "7 ARTISTS - 7 ARTWORKS - 7 STORIES - CATERINA PACIALEO"
Write a comment
Your Name:
Your Comment:
Note:

HTML is not translated!
Enter the code in the box below:

By posting this comment, you agree to abide by Noella Lopez Gallery Privacy Policy and Terms and Conditions.