FAQ
WHAT IS THE BEST WAY TO ENJOY THIS SITE?
The site has been conceived to offer an enjoyable, fluid, contemporary, accessible and interactive experience for anyone interested in engaging with contemporary art, develop or confirm their art preferences, start an art collection and buy art.
You can choose to enter via the Home page and follow the Featured Artists or Featured Artworks pages to get an insight. You can also enter by any of the pages such as All Artworks and All Artists. Each artist has his/her own page. More detailed information about the Artists is also available in the For Curators page.
You can view each artwork with our special zoom for excellent details of brush strokes for instance. Details about the artwork are listed next to the image as well as in the description tab. The artist also shares hindsights about the particular series of work and sometimes their techniques. Noella Lopez is likely to have reviewed the artwork and we hope that you will review it too. You can also follow and reviews the Blogs relevant to the gallery and the art world.
By creating an account in Login, you can subscribe to the E.newsletter to keep updated of all news about the gallery, the artists and the artworks adn check out the Stockroom page if you wish.
Whenever you browse on the website, login to allow you to add to your collection any of the artworks you particularly like and connect to. As long as you log out before your leave the website, the artworks you have chosen will remain for your next session.
Have fun and enjoy engaging with the artworks and the artists. Don't forget you can always Contact us on +61411199954 to discuss the artworks and the artists.
WHAT SERVICES DO YOU OFFER AS A GALLERY?
Noella Lopez Gallery offers an interactive and contemporary site allowing art lovers to engage truly with high quality art, review and follow blogs about the works and share on social media. Artworks are shipped in Australia and overseas in packaging tailored to each artwork. With each artwork purchased, you will receive full details about the artwork and the artist, a condition report and a pair of gloves to handle your artwork with care at all times.
Noella Lopez Gallery represents mid career and emerging artists and also present some artworks in stock on behalf of a few artists. The Gallery accepts commissions on behalf of the artists, coordinates exhibitions and promote the artists.
We offer guidance in regards to collecting art, conservation, framing, storage, cataloguing and curating your collection. We offer specifically tailored services to corporate organisations wishing to give gifts of art, and artwork sourcing for interior designers' based projects.
SOCIAL MEDIA & NOELLA LOPEZ GALLERY
Pin and share the artworks with your friends as much as you want!
Our Facebook page gives you info about the artists and updates not available on our website. Follow us, comment, and share with your friends, like us all you want!
Our Pinterest page offers boards for each artist and images relevant to their practice and inspirations at the time, again not necessarily available on our website. Pin It, follow us and share at your heart's content!
WHAT ARTWORKS AND ARTISTS WILL I DISCOVER ON NOELLA LOPEZ GALLERY?
Noella Lopez Gallery represents emerging and mid career artists who are dedicated to their practice. They explore various mediums and concepts, create museum quality artworks, enter prizes and awards, and show their artworks in solo and/or group exhibitions. Besides their talent, the artists are all formally trained. The artworks chosen are curated by Noella Lopez in collaboration with the artists. All mediums are represented such as painting, drawing, mixed media, photography, printmaking, sculpture, ceramics and video art. New artists will be introduced to the gallery.
DO WE HAVE A GALLERY SPACE?
Noella Lopez Gallery is an online gallery. Our office is based in the Eastern Suburbs in Sydney (Australia) and the artworks remain with the artists.This innovative model and platform allows wide exposure to the artists and their works; and for existing or potential art collectors, it allows you to access art whenever and wherever you want without the constraints of a brick and mortar location, parking, time, etc.
WILL YOU PRESENT "PHYSICAL" EXHIBITIONS?
We may from time to time host exclusive exhibitions in various locations in Australia and overseas. These may be tailored specifically to our collectors and art professionals. You may find us in International Art Fairs from 2015. Keep updated by subscribing to our E.newsletter.
TELL ME MORE ABOUT NOELLA LOPEZ GALLERY See our ABOUT page
IS IT SAFE TO MAKE CREDIT CARD PAYMENTS ONLINE?
All payments made on the Noella Lopez Gallery site are processed through the E.matters payment gateway which is reliable and secure.
WHAT PAYMENT METHODS ARE ACCEPTED?
Credit cards are accepted - Visa, MasterCard, American Express, JCB - via the E.matters portal (www.ematters.com.au). For amounts over A$5 000, EFT (bank transfers) are preferred.
WHAT IF I LIKE THE WORK BY AN ARTIST SO MUCH THAT I WANT TO BUY MORE AND /OR COMMISSION AN ARTWORK?
Wonderful! We would be happy to help you. Just Contact us on loveart@noellalopezgallery.com or +61411199954
MEDIA ENQUIRIES
Each artist has an individual page that you access through the All Artists page. You can also find comprehensive details in the FOR CURATORS. If you need more specific information, please Contact us.
FOR ARTISTS INTERESTED IN JOINING NOELLA LOPEZ GALLERY See FOR ARTISTS page
FOR CURATORS AND ART PROFESSIONALS WHO ARE SEEKING MORE DETAILS ABOUT THE ARTISTS AND THEIR WORKS See FOR CURATORS Page
TO CREATE YOUR OWN COLLECTION See CREATE YOUR OWN COLLECTION page
WHAT ARE YOUR TERMS AND CONDITIONS? See our TERMS & CONDITIONS page
WHAT IF THE ARTWORK GETS DAMAGED IN TRANSIT? Please refer to our SHIPPING & RETURNS page
WHAT IS OUR RETURNS POLICY? See our SHIPPING & RETURNS page
WHAT IS YOUR PRIVACY POLICY? See our PRIVACY POLICY page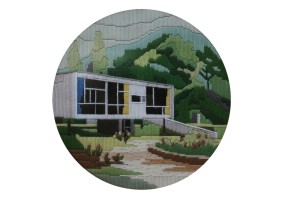 $1,950.00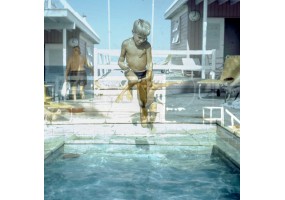 $7,500.00