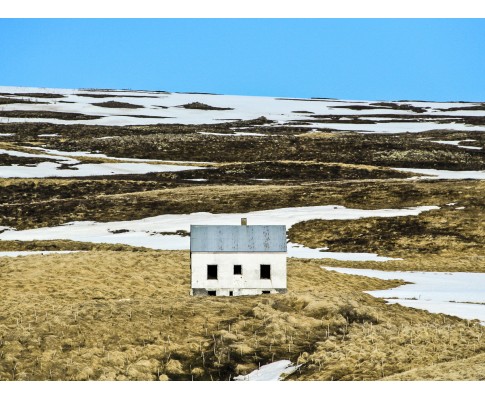 Abandoned
Artist:
Sam Heydt
Description:
Photograph – Forsaken, Not Forgotten Series - Edition 2/4 + 1 Artist's Proof (Not for Sale)
Materials:
C-Print
Size:
Height 90cm x Length 120cm
Weight:
Approx. 300gm
Shipping:
Rolled via Courier in Australia - Handling with Cotton Gloves Only
Availability:
In Stock
Price: $4,400.00
Ex Tax: $4,000.00
Forsaken, Not Forgotten Series
A constellation of abandoned homes are scattered unremittingly across the barren land of the Icelandic countryside, where the impoverished stretch of arid terrain has forced families forsaken their farms.
Sam Heydt 2014
Write a review
Your Name:
Your Review:
Note: HTML is not translated!
Rating:
Not for me
Love it!
Enter the code in the box below:
By sending this review, you agree to abide by Noella Lopez Gallery Privacy Policy and Terms and Conditions.