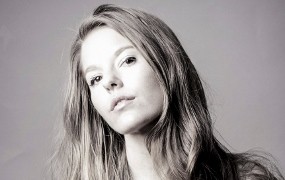 Sam Heydt
Illusion does not free us from reality. My photographic work is united by its unconventional exploration of semiology and its role in cementing a cultural phenomenology of consumerism, corporal commodification and a mythology of a fictional past. Ironically employing the very medium I critique, my images speak to the decay, disillusionment and disenchantment of the social psyche at the hands of the media apparatus.
MINI BIO
Sam Heydt is a New York City based artist, designer and filmmaker. Over the last decade she has lived and worked in Paris, Amsterdam, Buenos Aires, Venice, Vilnius, Athens and Istanbul. She has been exhibited in numerous galleries, museums and art fairs throughout Europe, Oceania, US, UK and Russia. Her many industry recognitions include Head On Photo Festival (2013 and 2014), Aesthetica Art Prize (2014), Florence Festival of Arts (2014), Art Basel Miami (2012 and 2013), Fountain Art Fair (2012), Verge Art Fair (2012), and The State Hermitage Museum (2010 and 2011). She has enjoyed artist residencies in Iceland, Australia and New Zealand. Her most recent project was in Rajasthan, India producing a documentary on child prostitution. Currently, she is working in Venice, Italy at the Scuola Internazionale di Grafica di Venezia.
AESTHETICA INTERVIEW November 2014 CLICK HERE
Art Almanac Exhibition Brief March 2015 CLICK HERE
Sam Heydt in Conversation with Noella Lopez, CLICK HERE
WATCH Sam Heydt's Video 'What Actually Did Happen' inspired by the Marrow and Another Resurrection Series, CLICK HERE
WATCH Sam Heydt's Video 'Bones with Skin Covering' inspired by Another Resurrection Series, CLICK HERE
Want to Know More about Sam Heydt, Go To FOR CURATORS CLICK HERE.