7 ARTISTS - 7 ARTWORKS - 7 STORIES - LUKE SHELLEY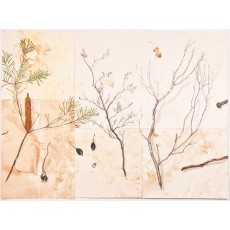 IT'S ART MONTH!
Each Artist has picked one Artwork and shares its Story with us. Enjoy!
Further West by Luke Shelley
'Further West' is a very personal work. For me 'Further West' is more than just a drawing. It holds great significance in the context of developing and cementing the art practice that I pursue today. It reminds me of my first trip from the Central Coast of NSW to Alice Springs. The environment has always been the source of my artistic inspiration, and as an artist living on the coast, this work records my first encounter with the mighty Australian outback. 'Further West' began as an attempt to document the environmental shift in the landscape from the East coast to the Red centre.
Viewing 'Further West' you will notice that the trip is documented through artefacts (natural and man-made). These objects were collected from each environment I experienced during the trip. The objects are arranged in a certain order to represent their origin and reflect the ecological progression from the beaches of the east coast, through the eucalypt forests of the dividing range, into the parched Mulga scrub, heading further west into the red dunes of the desert country.
Luke Shelley 2015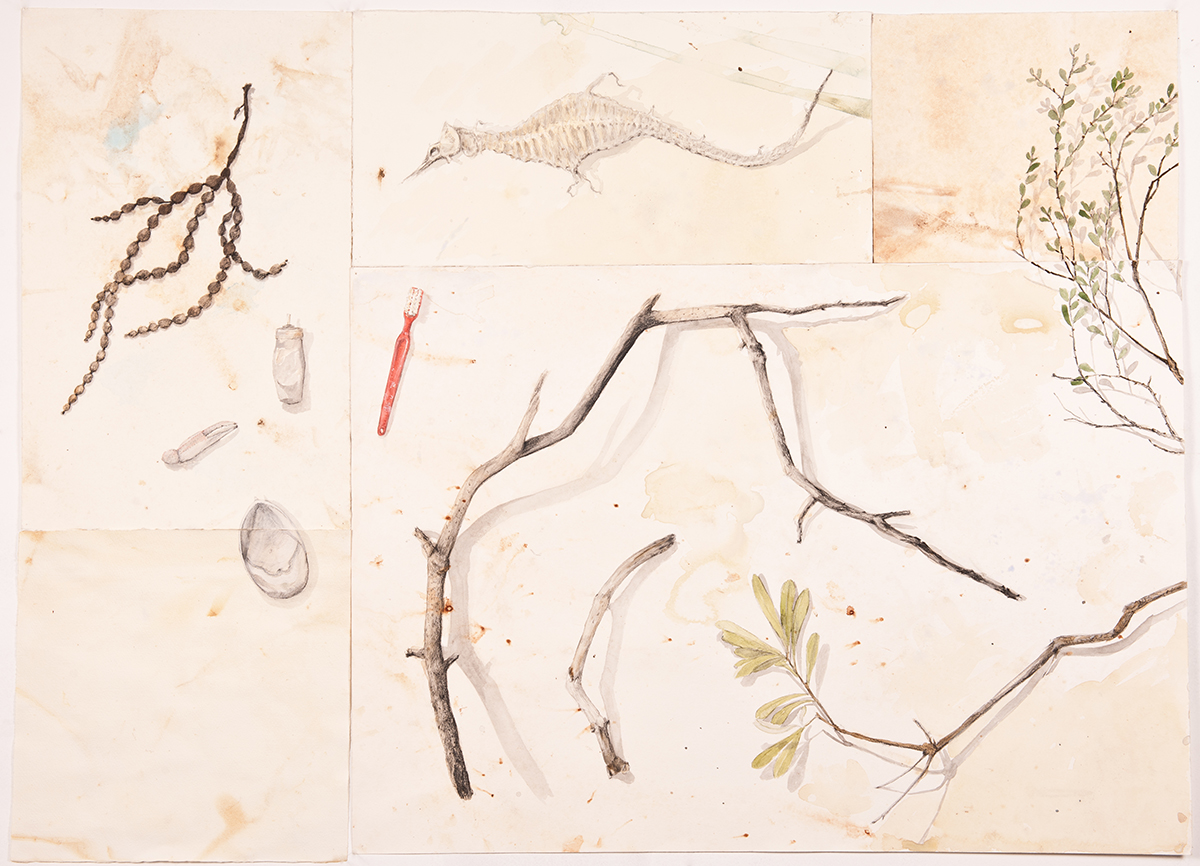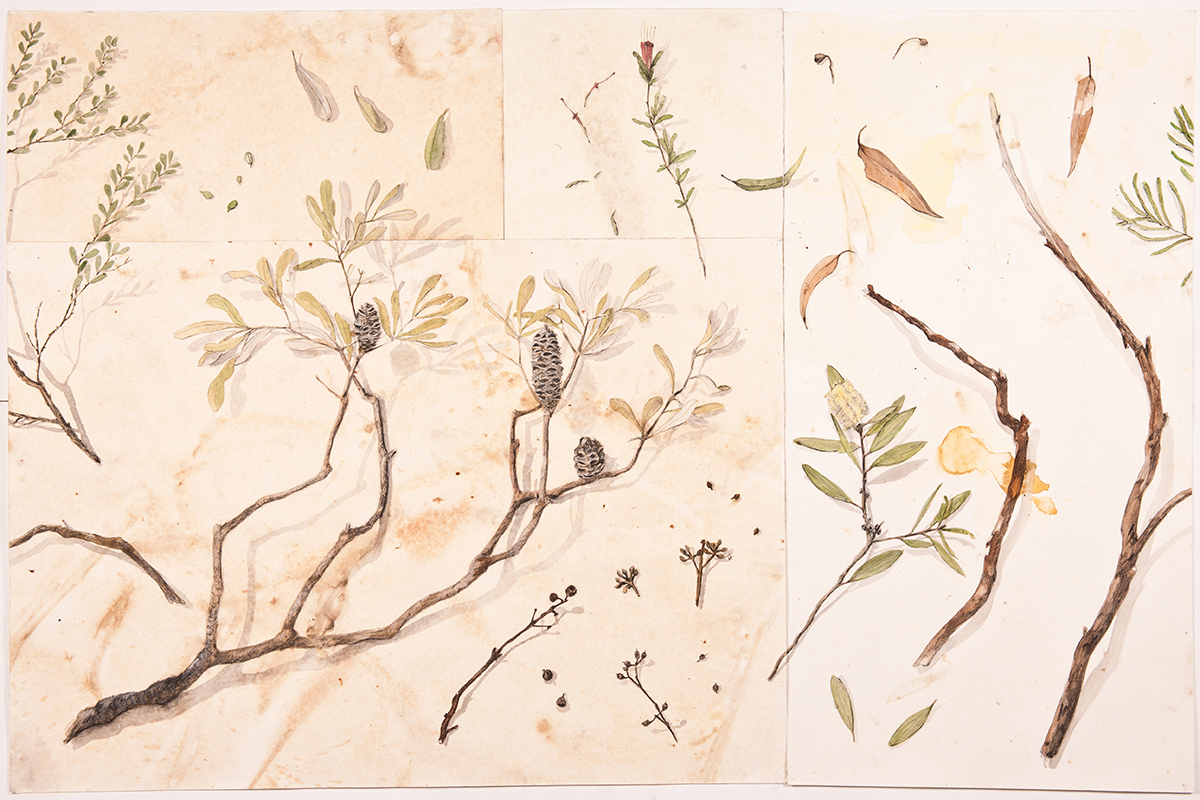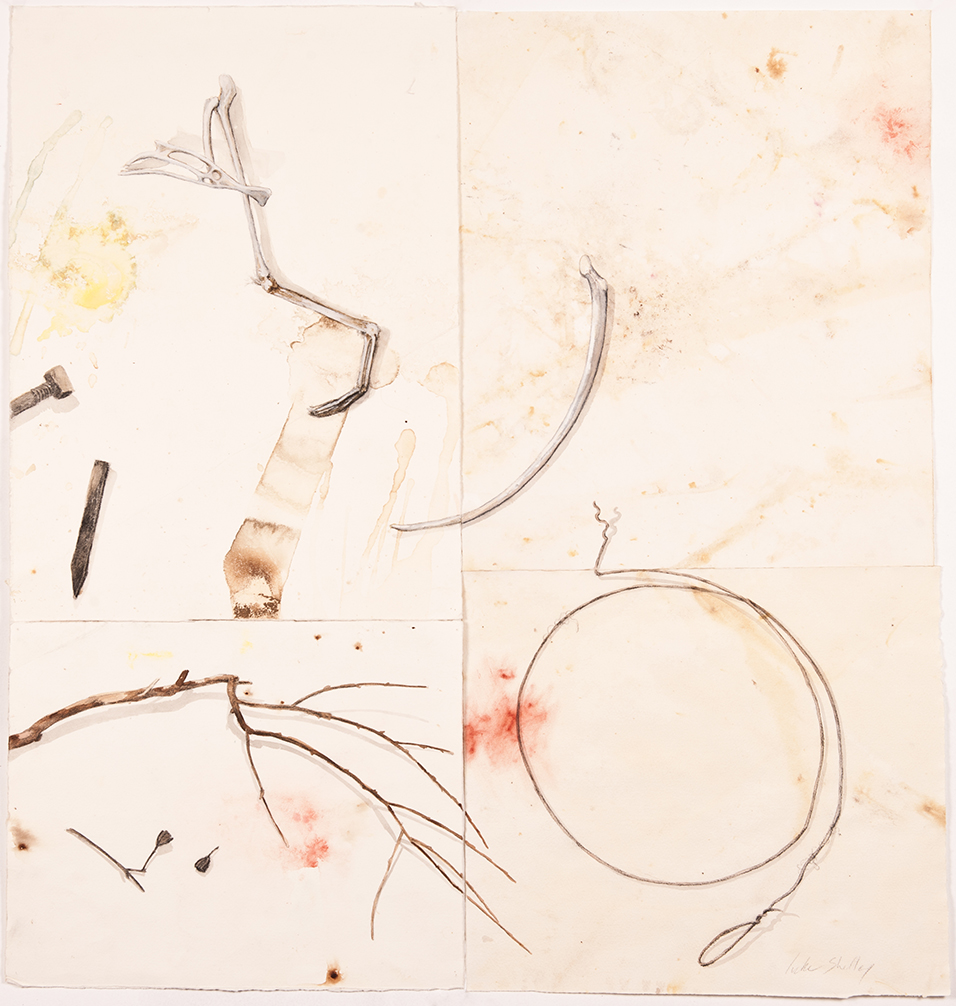 0 Comments To "7 ARTISTS - 7 ARTWORKS - 7 STORIES - LUKE SHELLEY"
Write a comment
Your Name:
Your Comment:
Note:

HTML is not translated!
Enter the code in the box below:

By posting this comment, you agree to abide by Noella Lopez Gallery Privacy Policy and Terms and Conditions.