Lisa Jones in Conversation with Noella Lopez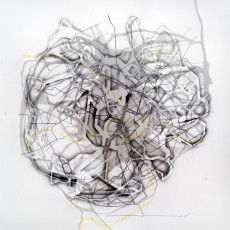 I find the theme and concept of Lisa latest series "Cracks in the World" both intriguing and fascinating. She told me that she regularly photographed cracks and marks on various pavements for many years; pavements where she had walked along for many years, taking the kids to school, to the shops, to the playground, on overseas trips, on paths close to her home.
This intriguing documentation is a like a journal of the mundane details of a day to day life that we fail to notice sometimes and may take for granted; it is also a witness to our travels, moods, lives. This work is fascinating because of her approach to re-interpreting this collection of imagery into maps to reflect on the directions we may choose to take.
How and when did you set out to document marks, cracks, incidental objects, shadows observed in your daily life?
Walking is one of life's great pleasures. As an Artist, I see inspiration everywhere in my daily life. Walking enables me to experience a city/place and discover its hidden networks and secrets. I retrace these journeys in my artworks and rediscover a place through memories and the incidental things that I documented on the way. It is these memories and incidentals that inform my work. On my last trip to Europe, I walked and observed my way through the tangle of London streets; documenting the cracks whether they are from the forgotten everyday pavements on Waterloo Bridge or the cracks in the flooring of the gothic Southwark Cathedral. I have my camera with me at all times and use it like an instant sketchbook.

Tell us more about your thinking, approach and techniques in relation to this concept and its relation to the body?
The relationship to the notion of the body in the city has evolved from my earlier research into anatomical images. I spent so many hours looking and re-drawing illustrations of body organs, I began to connect then to forms that I would see in my daily life.

Is this an on-going exploration or are you thinking of your next body of work's inspirations?
I am constantly thinking about my next work but there is always a thread that links each work, so often inspiration comes from the act of making and doing.
Lisa Jones 2015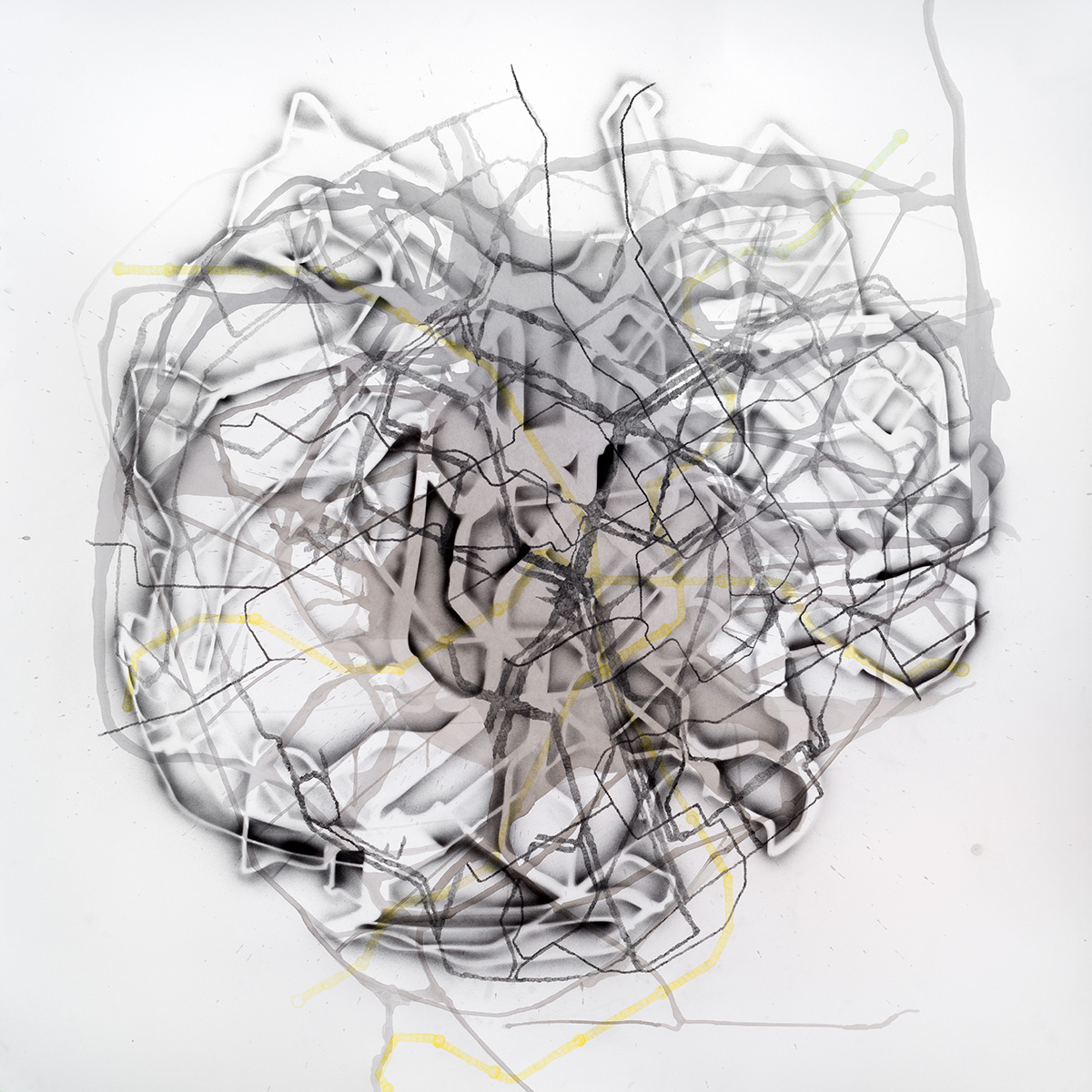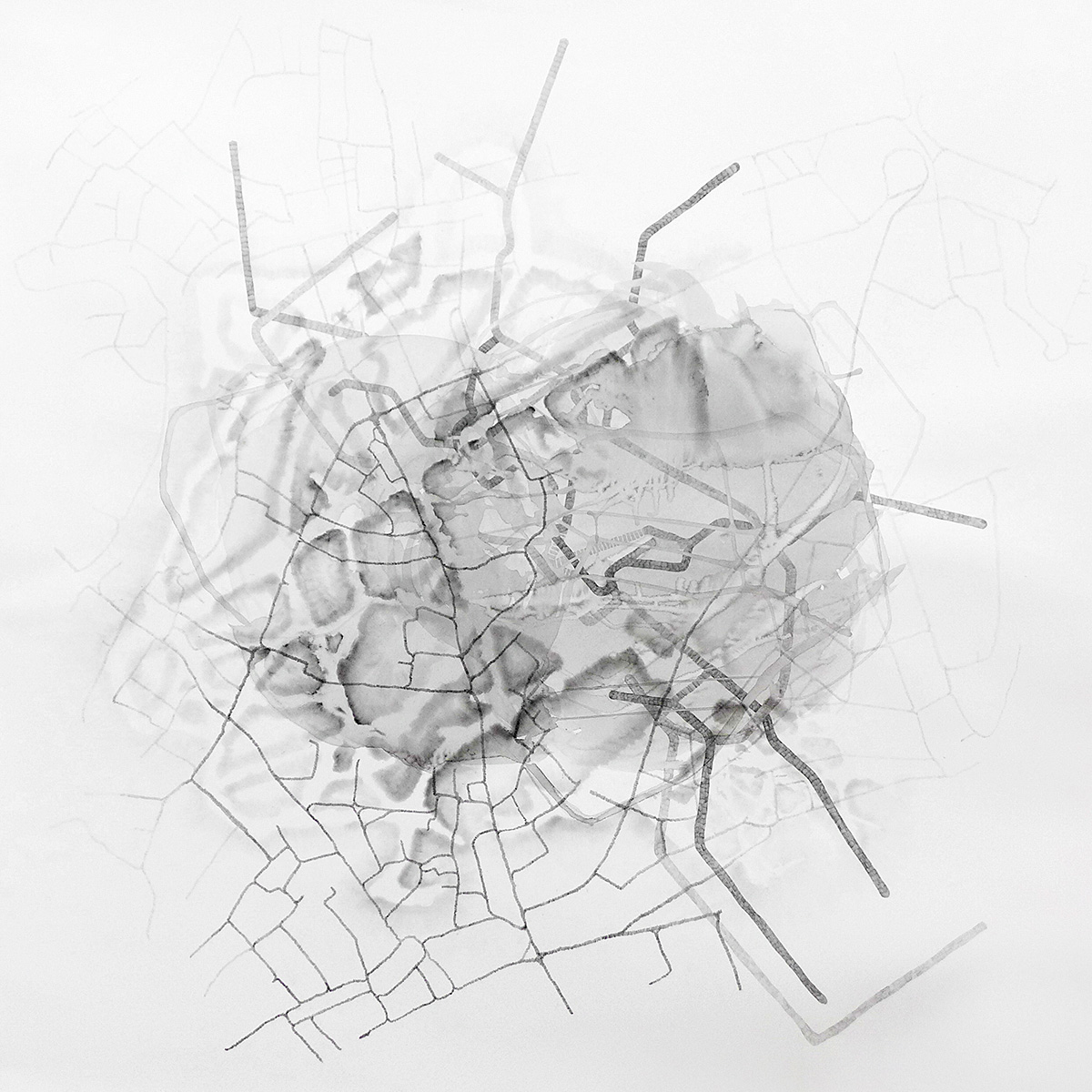 To find out more about Lisa Jones, CLICK HERE
0 Comments To "Lisa Jones in Conversation with Noella Lopez "
Write a comment
Your Name:
Your Comment:
Note:

HTML is not translated!
Enter the code in the box below:

By posting this comment, you agree to abide by Noella Lopez Gallery Privacy Policy and Terms and Conditions.